Hard Money Loans – Direct Lender or Mortgage Broker?
When using hard money loans, is it best to work with a direct lender or a mortgage broker? This is a question that real estate investors, who have been using hard money loans off and on over the years, probably think about from time to time. It's also a question I get asked, as a hard money mortgage broker, by borrowers wanting to know if it makes sense for them to work with me or to "cut out the middleman" and go direct to the money source.
This blog post will address this question, identifying situations where it makes sense to work with a direct lender or when working with a hard money mortgage broker is a better option.
Addressing the Elephant in the Room – My Bias
You're probably thinking, "This guy is a mortgage broker. Of course, he's going to say that I should work with a broker like him to get a hard money loan. That's how he gets paid. He can't be a fair or unbiased."
And you know what? I'd also be thinking the same thing if I was reading a blog written by a broker like me.
I admit that I do have a bias based on 20+ years in the mortgage industry. I've managed a brokerage that has originated nearly $3 billion in hard money loans over the past decade, working with hundreds of borrowers and lenders on transactions.
I've seen a lot and built up a significant knowledge base that has a value to real estate investors and to hard money lenders. That knowledge of how to structure a loan and which lender to place the loan with - quickly, I might add – can save time and money. I also know when to let a borrower know that it cannot be done or that I don't do the type of loan they're looking for. If they'd be better served going directly to a lender, I have referred them to the right lender(s) to get the financing they need.
I admit I have a bias. Everyone does. But I'm also practical and have enough business and happy to refer borrowers to directly to lenders I think highly of and who are excellent at what they do.
If that works for you, then let's dive into the details!
Direct Lender
There are several situations where it can be best for a borrower to work directly with a hard money lender, including:
You have borrowed from a private individual (aka "trust deed investor") who makes hard money loans and you live in a state that does not require a licensed mortgage broker or Mortgage Loan Originator (MLO) (WA, CO, HI, TX, WY).
You are a home builder who builds a few spec homes each year, putting 40-50% of your own funds into each project, never getting over-leveraged or allowing projects to go over budget. If this is you, you're probably getting financing from your local bank and not a hard money lender.
Just like the home builder, you flip a few houses each year, investing 40-50% of your own funds into the purchase and rehab of the property. You may have a lender providing low-cost financing.
You build apartments and have financed land acquisition from a direct lender, allowing you to complete the entitlements, plans, and permits prior to obtaining a construction loan.
You're a house flipper already getting high leverage loans at great pricing from your existing lender. Don't change. It doesn't hurt to shop around to make sure you're getting the best deal, but chances are you're doing great where you're at.
For Example:
In 2021, I had a house flipper from Florida call asking about our pricing and I gave him the generic:
"Two points at 9.00%, give or take, with leverage at 85% LTV on the purchase and 100% of the rehab."
He responded, "I'm paying one point at 8.00% with 95% on the purchase and 100% of the rehab. Why the hell would I need you?"
"You don't need me. But you called me asking about terms so I gave you ballpark numbers."
(At the time, I knew of 1 or 2 lenders offering their very best clients buying 10-20 house per month those terms. My suspicion is that this investor might have received those terms on one or two loans but wasn't getting them every time. Or, his lender was reducing their exposure to him, lowering the leverage and raising the cost of funds, or cutting him off altogether until he paid off his existing loans).
You like working directly with the money source, which gives you certainty that they'll always be able to execute.
There are a lot of mortgage brokers out there claiming to be lenders. It's just as annoying to me as it is to borrowers. Working directly with the money source can be reassuring.
You have a great deal with a lender that cannot be matched anywhere else.
For Example:
I received a call a few years ago from an investor who specialized in restoring historic homes, taking on 1 or 2 projects each year. He did most of the restoration himself and did incredible work. He met two retirees that lived near one of his projects offered to fund his future projects, covering 100% of purchase and restoration but at the steep cost of 4 points @ 12.00%. The investor wanted to find a cheaper source of money at the same 100% leverage. He felt trapped by the easy zero down financing but the costs were cutting way into his profits. There wasn't anything else on the market that could give him 100% financing at lower costs.
Mortgage Broker
One thing you'll notice if you're looking for a hard money lender online is that there are many lenders to choose from, starting with fix & flip lenders usually paying for the top three spots in Google Search results. Another thing you'll probably notice, if you're not a house flipper, is that it's nearly impossible to find relevant answers to the question you typed into your search.
I tell people that hard money lending is very nuanced and a highly fragmented niche in the mortgage market. It's not like conventional lending where, if you're buying a new primary residence, you could go to Lending Tree or Bankrate. and receive 20-30 quotes because consumer mortgage lending is an $8.5 trillion market backed by the federal government.
Hard money lending is a fraction of that number and it's for people, like self-employed real estate investors, or financing situations for recently self-employed borrowers trying to buy a new house, that don't conform to conventional lending standards.
Additionally, depending on what state you live in, there are different laws that govern how hard money lenders can operate in a particular state. This leads to lenders choosing to offer loans in some states while not lending in other states, making your online search for a hard money lender to solve your financing problem much more difficult.
An excellent hard money mortgage broker can act as a guide to help you find the answer to your question or to your financing scenario, no matter what state you live in.
Below are a few reasons why it makes sense to work with a mortgage broker:
You are brand new to hard money loans and don't know where to start.
A mortgage broker specializing in hard money loans knows if a specific financing scenario is possible and has a lender they can place the loan with.
Some direct lenders you find online may have the loan type (like these different types of loans) you're looking for but the pricing may be uncompetitive compared to other lenders in the marketplace. Mortgage brokers know which lenders have the best pricing and the best overall financing structure.
If you're a house flipper, selling a house to a contingent buyer, using proceeds from the sale to acquire your next property. Your contingent buyer may experience delays selling their house which is delaying this sale which is also delaying your next purchase. Mortgage brokers and the trust deed investors they work with can structure a cross-collateralized loan, using the current project and the next project to help you overcome the contingency delay.
With the market turmoil in 2022, we've seen several lenders, especially conduit lenders who originate and sell loans into the secondary market, freeze all fundings until the secondary market investors could provide guidance on the new loan purchase terms. As brokers, we were able to switch some clients from conduit lender to portfolio lenders hold loans until maturity.
If you live in Washington state and need an owner-occupied hard money loan, it's going to be next to impossible to find online because the laws are very restrictive and very few lenders will originate these loans.
You live in one of the states that require either a Mortgage Lender, MLO license, or both to originate a hard money loan (CA, OR, ID, MT, NV, AZ, & UT). Some lenders may be licensed in a state as a mortgage lender but may not have any employees with an MLO license for that state. Therefore, the lender needs to have a licensed mortgage or MLO to originate the loan. (I know, it's confusing but it happens all the time).
Conclusion
With hard money loans, there are reasons why it's best to work with a direct lender and reasons why working with a mortgage broker is most beneficial. As you read above, I'm somewhat biased in that I think people are well served working with a hard money broker. Yet, I'm also practical and know when it's best for a borrower to go direct to a hard money lender. Often, I'll send an introductory email between the lender and borrower, making sure they connect. The benefit of working with mortgage brokers is that most hard money loan scenarios are unique and nuanced, and good information is not readily available online. It's hard to be a borrower new to hard money lending and know who to call and if that person who you contact will give you useful information or be able to assist you.
Related Posts
If you're new to hard money lending, you're probably not aware of the many different types of hard money loans...
When real estate investors come to me for a hard money loan, they may or may not need to have a formal appraisal...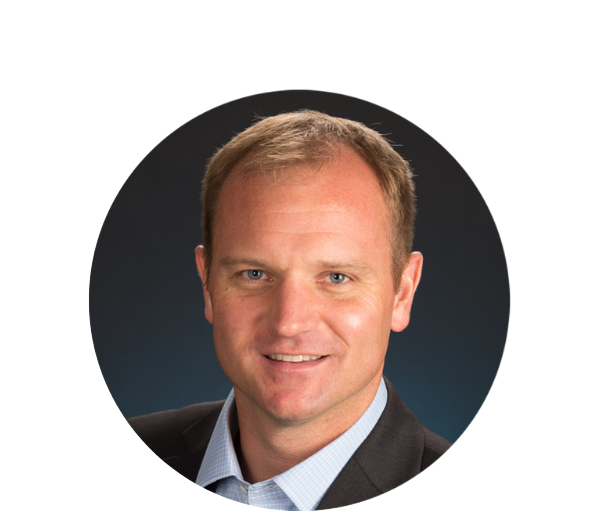 Ted Spradlin
Oct 11, 2022 9:46:21 AM