The Mortgage Markets After One Month of COVID-19
We hope that you and your family have your health and safety during this unprecedented time of the COVID-19 pandemic. Please be safe.
First Capital Trust Deeds wanted to give an update of the things we've seen in the mortgage markets after one month of COVID-19 altered the economy. In writing this summary, our hope is that we can provide real estate investors, Realtors, and mortgage brokers with information to make an informed decision about what financing options are available to them at this time. The COVID-19 pandemic has affected nearly every industry and the mortgage market is not an exception. It appears that we're only in the early stages of the changes.
The Mortgage Market in March
At the start of March, lending was mostly normal from conventional (government-backed) loans down to hard money loans. Conventional lenders saw the beginning of a refinance boom as 30-year rates fell to 3.00% for a short period. Hard money lenders were still lending at terms we had been accustomed to over the past 5-6 years.
By mid-March, however, things started to change due to the coronavirus. Non-Qualified Mortgage lenders (Non-QM loans are the category of loans between conventional loans and hard money loans) down to hard money lenders, where the secondary market buyers of both loan categories abruptly halted loan acquisitions. Nearly every Non-QM lender stopped funding loans because they couldn't sell their loans for a profit, or even at par. The secondary market offers came in at a 20% discount.
Hard money lenders that followed the same business model of "originate to sell" into the secondary market were also hit by the 20% discounted offers coming in. By mid-March, many fix and flip hard money lenders that had been funding $50 million per month suspended all loans in that were in progress and have been idle ever since.
The Mortgage Market At The Start Of April
Below is a rundown of where the various residential mortgage markets stand at the beginning of April. Granted, in a few weeks, this list could be obsolete.
Conventional Loans (Fannie Mae, Freddie Mac, FHA, VA, USDA)
The refinance boom is still happening. According to several of our friends in conventional lending, they are working 6-7 days a week pushing loans through underwriting to close.
Jumbo Loans
We've heard mixed information about jumbo loans. Some lenders say they're still funding jumbos while others say they cannot sell jumbo loans into the secondary market.
Portfolio Lenders – Banks & Credit Unions
During good times, when mortgage credit is plentiful and the secondary mortgage markets are providing lenders with fresh liquidity, portfolio lenders like banks and credit unions are often seen as a backup option for financing since they tend to have more conservative guidelines and slightly higher interest rates. In bad times, however, banks and credit unions get flooded with new loan applications, as they're often still lending during a downturn.
FCTD funded a few bank portfolio loans in March for our investor clients and have a few more loans scheduled to close in April. For the right borrowers that have great cash flow, great credit, liquidity, and are asking for less than 60% LTV, etc., bank portfolio loans can be a great option in the months to come.
Non-QM Loans
The Non-QM market is dead at the beginning of April 2020. Five, seven, and 30-year loans on rental properties or bank statement loan programs for self-employed borrowers are on hold until the dust from COVID-19 settles.
Hard Money Loans
For now, hard money loans are a bright spot in the mortgage market for high-quality loan scenarios. Besides the "originate to sell" hard money lenders mentioned above who cannot sell their loans into the secondary market, many of our hard money lenders and trust deed investors still have funds available to lend for the right situation, which has helped with the fallout of Non-QM and other lenders that have suspended funding during the last month.
Thoughts Going Forward
Get a Loan While You Can
A word of advice is to take advantage of the present availability of hard money loans if you have an immediate need or expect to need hard money later this year. Inquire about financing now. FCTD works with several lenders and trust deed investors who have money to lend.
Hard money lenders juggle the payoffs coming in to fund new loans. With the economy deteriorating, many existing hard money loans will not be able to get paid off from a sale or refinance. When that happens, hard money loans could become more difficult to obtain. If you need hard money financing, get it done now while lenders have money to lend.
Loans are Taking More Time To Close
Be patient with the time it takes to close the transaction. Title, escrow, underwriting, appraisers, notaries, and everyone else working on the transaction are operating at less than full capacity. Expect that a loan may need to be reworked, restructured, or even switched to a different lender.
Everything Could Change
Everything could change in a few weeks depending on which way COVID-19 goes. Nobody knows what will happen.
Be good to yourself and your family and please stay healthy.
Contact us if you need a hard money loan immediately or if you expect to need a hard money loan in the future.
Related Posts
Everyone we talk to at FCTD has an opinion about the COVID-19 pandemic, from borrowers, Realtors, mortgage...
At the beginning of April 2020, nearly every country in the world is experiencing the impact of the spread of the...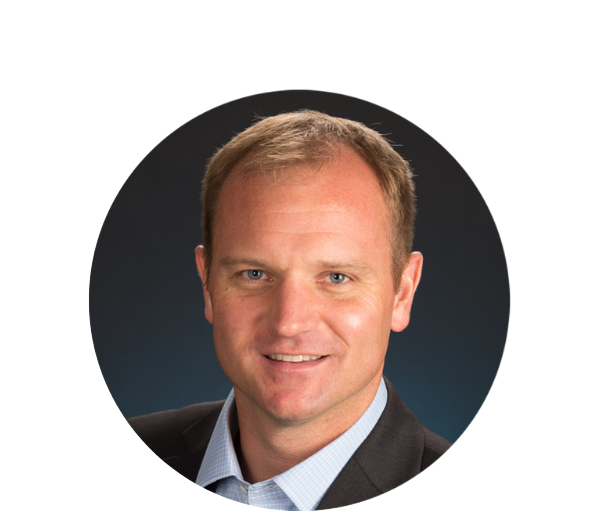 Ted Spradlin
Apr 3, 2020 6:00:37 AM