Real Estate Trust Deed Investing is Better with Friends
Deciding on how to invest your money is never an easy task. There are lots of options, each with their own pros and cons. You may be most concerned with how to get the best return on your investment. Trust deed investing is a unique approach that can allow you to diversify your portfolio away from the often-erratic stock market.
Why Is Trust Deed Investing Attractive?
Trust deed investing enables you to become a real estate investor without the hassle of traditional real estate investing. You are lending money and have your name on the deed of trust so that developers can acquire and construct new projects. It's an alternative for developers or borrowers that don't want to take advantage of conventional financing.
When structured properly, trust deed investing offers an attractive yield with relatively low risk. A trust deed investor can often earn high single-digit returns, and sometimes even up to 10%. You also have a margin of safety because the money being lent is based on actual tangible property or assets.
How to Get Bigger Returns If Your Capital Is Limited
Trust deed investing can yield great returns; that's true. However, you may find that the amount of capital you have available to invest is small, so while you can make money, it may not meet your goals. In some cases, small trust deed lending can actually be riskier.
For example, in some very distressed markets, real estate could be selling as low as $20,000, and you invest $10,000. Well, that's a 50% loan-to-cost, which sounds okay. But what happens if the loan goes into default. Then you could be left paying out more money for the foreclosure and be stuck with a low-value property.
You may find that partnering with someone else can help you raise those returns. But is dealing with a partner worth it? And what's the best way to find one that will bring success?
Do You Really Need a Partner?
You can invest on your own with a broker who can find qualified deals to put your money into, which is an arrangement that can benefit you. But what if you only have a small amount of capital to start? This may keep you from investing in certain deals. Sure, it keeps the risk down because it's a smaller investment, but that also means you'll make less.
Thus, it can be advantageous to find a partner. When you decide you want to partner with someone and then work together with a broker, the amount of opportunities available to you increases.
How to Choose an Investing Partner
There's no magic guide to find the perfect investing partner. First and foremost, you should create an investing relationship built on trust. Thus, it makes sense you'll likely first go to friends you know are interested in diversifying their investments.
Beyond a good foundation of trust, you should work with someone with similar goals. If you want to start slow and test the waters, don't go all in with someone ready to invest six figures today. Everyone has their own risk tolerance, and it's better to align with a trusted ally who has the same goals.
Finding an investment partner also has a lot to do with how you look at possible deals. You need to be in alignment with what you consider a prime deal to be. If you have an investment partner who has certain criteria before he or she will invest, and they don't match up with yours, then there will be challenges. Have open, honest conversations about what you each think a good deal looks like so that you are on the same page.
Disadvantages of Going It Alone
You may think that taking on a partner will be too much work or that it will lead to conflict. Sure, but that's part of life. You won't always agree on everything. But taking the road to trust deed investing on your own can be overwhelming. Wouldn't it be great to have a partner to discuss deals with and make decisions?
Plus, when you invest on your own, you may miss out on bigger deals until you have the necessary capital. This means it could take years before you see big returns. Consider all the advantages of a trusted partner, but ultimately decide what makes the most sense for you.
Partnerships and Working with Brokers
If you have made the decision to work with a partner on trust deed investing, then you should do so with the help of a broker. For your partnership to be as fruitful as possible, a broker can offer you the guidance you need.
Brokers Understand the Variables
There are so many advantages to using a broker as you navigate your way through trust deed investing. Working with a reputable, knowledgeable broker is vital since the rates, terms, and qualifications can vary greatly from deal to deal. Brokers can break down each opportunity based on your preferences and the amount of money you and your partner have to invest.
Broader Diversification
You could certainly forgo a broker and just find borrowers who need money for their next project. Maybe you even already know developers to whom you can lend money. However, without someone finding deals for you across a broad market, your investment opportunities would be limited to one or two developers rather than diversifying it among many types of real estate borrowers.
Brokers Have Specialized Experience and Expertise
Working with a licensed broker offers you more options and is safer as well. Brokers have the experience and expertise you may lack. They can vet potential borrowers and also have a deep understanding of market conditions. This invaluable information can help you and your partner discern which are the best projects for you, instead of just randomly investing based on limited data. You will be reducing your overall risk and maximizing returns.
Ultimately, you want to find a friend to partner with who has the same outlook on the market as you do, so that you can work well together and generate income. With this relationship on solid ground, you should then find a broker you can trust and knows the business so that you can all work together for a successful
Related Posts
Real estate investors have two options when it comes to property: sell or rent. Selling is a short-term investment...
Investing in real estate is a great way to diversify your portfolio. Property is a tangible asset with inherent...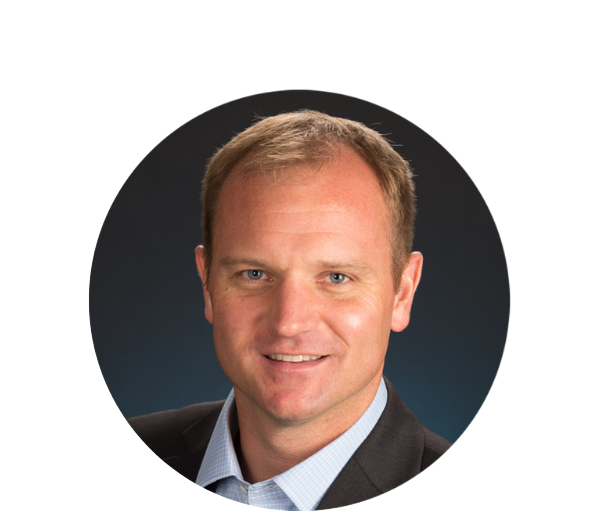 Ted Spradlin
Aug 13, 2019 4:20:34 AM