Hard Money Construction Loans During COVID-19
Hard money constructions loans during COVID-19 are evolving with each passing week as construction lenders are shifting on the fly into a more cautious mode. This blog post will give a quick run down of what First Capital Trust Deeds is seeing the hard money construction loan market in the middle of April 2020, one month into the forced shutdown of the economy.
Construction Lenders Reducing Loan-To-Cost (LTC) Limits
It should not come as a surprise to anyone that hard money construction lenders are pulling back on funding new loans and scaling back on the release of construction draws on existing loans in their portfolios.
New hard money construction loan originations are being reduced to only the most experienced and qualified borrowers at more conservative Loan-To-Cost (LTC) limits than what the marketplace had been providing over the last five years. Whereas a real estate investor could expect 70-80% LTC on their past projects, today's COVID-19 lending environment is offering 60-70% LTC for the strongest sponsors on the best projects in urban and suburban locations that have a high probability of bouncing back when COVID-19 is in the rearview mirror.
Construction Lenders Freezing Construction Draws
FCTD received notice this morning from a large hard money construction lender that the company has funded many loans with over the years that the lender has frozen all future construction draws into the foreseeable future. This difficult decision brings dozens of construction projects across their regional loan portfolio to a halt.
Even though the real estate investor borrowers with projects underway or about to break ground are not happy, FCTD cannot blame the construction lender for the decision to freeze draws for the time being. The lender has several hundred million dollars of institution investor and high-net-worth individual's money that they are managing in their fund. It could be considered too risky or possibly even reckless to put investor's capital at risk of loss of principal by funding construction draws now when a more prudent decision would be to hold off for a few weeks or a month to see if progress is made in large scale COVID-19 testing and if any possible treatments emerge.
Even though this decision is inconvenient for the many builder clients, our construction lender partner seems to be looking out for the investors in their fund by following Warren Buffett's first two rules of investing:
Don't Lose Money
Don't Forget Rule Number One
This lender is not alone in freezing construction draws. FCTD has received calls from real estate developers and other mortgage brokers who have experienced the same thing with other lenders freezing construction draws on projects that are nearing completion. FCTD expects more of these calls throughout Q2 2020.
Higher Interest Rates on New Construction Loans
Yesterday, I wrote a blog post about hard money interest rates rising during COVID-19. Construction lenders that are still originating new loans now have increased their interest rates and loan fees to price in the cost of uncertainty of overall economic drivers along with loan-specific factors such as increased likelihood of forbearance and/or foreclosures in the coming year.
Prospective construction loan borrowers need to be aware that where they used to borrow at a range of 8-10% for their projects, they should be expecting 9-11% in the current environment. Those interest rates are a realistic range for hard money construction loans going forward.
Possible Solutions to Frozen Construction Draws – Second Mortgage
FCTD works with a few large real estate offices that also have a hard money lending division for properties in California. One of the offices specializes in hard money second mortgages up to 65-70% Combined Loan-To-Value (CLTV) and has gone in second position behind several of FCTD's first mortgages originated with other trust deed investors and lenders.
The logic behind going in second position is that if the borrower defaults on the second mortgage, the real estate office will foreclose on their loan and will either service the debt of the first mortgage or payoff the first and own the property outright. The lender feels comfortable making second mortgages for the 11-12% yield on performing loans or owning the property at 70% of current value if the loan goes into foreclosure.
Because of their experience in real estate and comfort with a junior lien position, the lender is open to making construction completion loans for projects in California where the existing construction lender has frozen all future draws for the foreseeable future.
It is our hope at First Capital Trust Deeds that our hard money construction loan borrowers are able to get funding for their projects. Since we work with both lenders and borrowers, we see both sides of the situation where lenders and borrowers each do not want to lose principal, or, violating Buffett's first two rules of investing. For borrowers whose current construction lender has frozen future draws on their project, it's worth contacting us to see if FCTD can structure a hard money construction completion second mortgage with one of our real estate offices.
Related Posts
A hard money construction completion loan seems pretty easy and straightforward at 65-75% of as-is value of a...
Where there's commercial real estate, there's usually money. While most people associate buying and selling...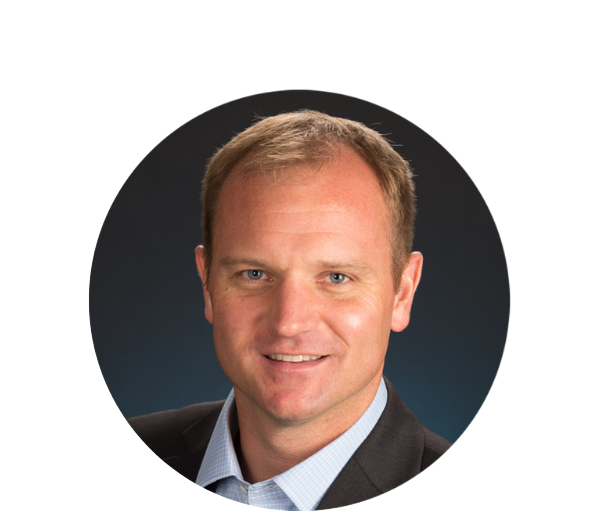 Ted Spradlin
Jun 20, 2018 3:06:01 AM