The Different Types of Hard Money Lenders
When people think of hard money loans, even industry professionals, they mostly think hard money loans are equity-based up to 60% Loan-To-Value (LTV) with little to no credit or income verification requirements. This could be true of a small section of hard money loans, where an individual investor (lender) with a $1,000,000 makes a few hard money loans each year to a few local real estate investors.
In reality, the hard money lending business is comprised of a variety of lenders offering various types of loans where lenders underwrite the borrower strength and may even lend up to 90% LTV.
Unlike conventional lending, where homeowners can go to a website, type in their information, and receive 20 price quotes, hard money lending is fragmented in the way the industry is set up as numerous business models exist for numerous types of loans. There just isn't a "one size fits all" loan type or even lending institution type, as you'll see in this blog post.
Below are the different types of hard money lenders that First Capital Trust Deeds regularly places loans through:
Mortgage Funds ($25-350M) Managing Investor Funds in the Loan Portfolio
Most mortgage funds FCTD works with are made up of investor funds, ranging from 10 to 1,000+ small investors. Fund managers raise money through personal or business contacts or through Registered Investment Advisors (RIA). The loans mortgage funds originate are usually held in the fund until maturity or payoff.
Mortgage funds primarily adhere to only offering business-purpose first position loans up to 65% LTV. Though, FCTD works with a few outlier funds that will go up to 75% LTV on bridge loans, mostly when working with experienced house flippers.
Real Estate Offices That Also Originate Hard Money Loans
FCTD also works with a few select real estate offices which own large real estate portfolios. Due to real estate value appreciation last decade and decreased cap rates, many of these real estate offices stopped buying new properties and instead set up a new entity to lend out money for hard money loans.
Real estate offices also tend to limit their loan offerings to business-purpose loans up to 65% LTV. They mostly do first mortgages. However, some real estate offices will lend in second and even third position if they like the property, borrower, and terms of the first mortgage.
Family Offices
Like real estate offices mentioned above, family offices often have significant real estate holdings that have been in the family business for a few generations. And, because of the downward pressure on returns last decade, these families stopped buying new properties and started lending their money out for hard money loans. Some took out loans against their existing real estate portfolios, earning a spread between the yield received on the hard money loans (8.50%) and the amount they're paying on their commercial mortgage (4.50%).
Like mortgage funds and real estate offices, the family offices FCTD works with like to keep their credit risk limited to business-purpose first position loans at 65% LTV, occasionally doing a low-leverage second trust deed and cross-collateral loans with one loan against multiple properties.
High-Net-Worth Individuals
FCTD also works with a variety of high-net-worth individuals throughout the west coast who make hard money loans along with having several other types of investments. Some have sold businesses, others worked for tech companies and wanted to diversify their stock by investing in trust deeds, while others made their money in real estate and got out of managing properties, preferring to make loans and have a third party loan servicer work with the borrowers.
The high-net-worth individuals FCTD funds loans with have varying underwriting criteria. Most prefer doing business-purpose first mortgages. However, FCTD has originated several construction completion and business-purpose second mortgages throughout California with these trust deed investors where the Combined LTV is held to 65%.
Fix & Flip Funds
Fix and Flip funds are usually set up two different ways. The first structure is a portfolio fund comprised of investor money (like Mortgage Funds above) that makes higher-leverage fix and flip loans up to 90% of purchase price. The second structure of a fix and flip lender is one that also originates loans up to 90% LTV to sell to secondary market fixed income investors and managers. These lenders are often referred to as conduit lenders because they act as a conduit from borrower to the eventual secondary market investor.
Both structures of fix and flip lenders are very thorough underwriting loans. Portfolio funds want the loans to perform as they'll be on their books for up to one year. Conduit lenders don't want to risk buyback provisions from the secondary market investors if a loan goes into default. That can be very expensive. Fix and flip lenders want borrowers with verifiable experience, significant liquidity, and a near certain likelihood the value add work done on the property will lead to the home reselling at the expected After Repair Value (ARV) determined by borrower lender prior to closing the loan.
Multiple Lender Loans Sourced by Mortgage Brokers
Mortgage brokers like FCTD often arrange hard money loans with multiple trust deed investors funding the loan. FCTD has a large group of trust deed investors with varying amounts of cash on hand to fund loans who are looking to place their money soon. Sometimes, it makes sense to pair multiple investors together in a loan in order to deploy their funds in order to earn their desired yield.
Most multiple lender loans are for business purpose. FCTD also works with a few other mortgage brokers that can fund owner occupied loans throughout California using individual or multiple trust deed investors.
The hard money lending industry is fragmented in structure and loan product offerings without a "one size fits all" loan program. Lender information, like "will fund an owner occupied hard money loan" or "can fund owner occupied business-purpose loans in Southern California" is not readily available through a Google search.
No Matter The Lender, We Can Help
First Capital Trust Deeds has funded all the various types of loans with the six lender types above during the last decade. Instead of a borrower trying to navigate the different types of hard money lenders on their own, they'd save significant time and energy by contracting FCTD to discuss their lending scenario. FCTD will know within a few minutes where we can most likely place the loan with one of the six types of lenders described in this blog post.
Related Posts
Despite interest rates dropping across the board from Treasuries to 30-year mortgage rates, hard money interest...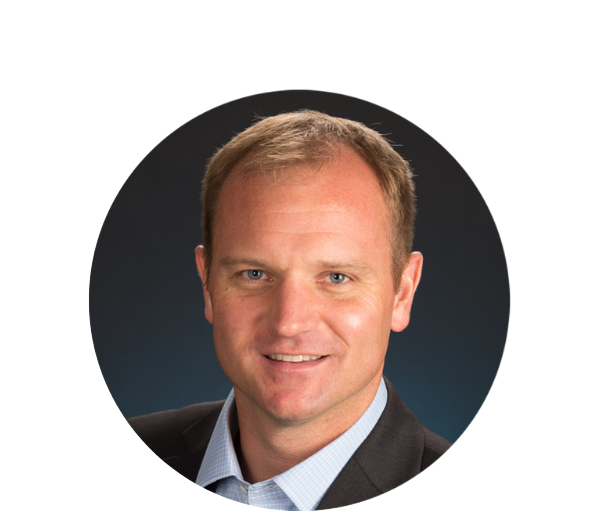 Ted Spradlin
Mar 29, 2016 11:06:46 AM