4 Reasons Why You Can't Get a Hard Money Loan
Hard money provides a means of borrowing from someone other than a traditional mortgage lender. It can be a good option when you need a loan fast, but not everyone can get a hard money loan.
Where Does The Money Come From?
Hard money and private money loans are typically backed by investors or individuals who lend money based on using the property as collateral. Depending on your financial situation, a private money loan may be your best or only option for purchasing an investment property.
Hard money loans are relatively easy to acquire, especially in terms of approval time. The entire process can take anywhere from a single day to a week, compared to the 45 or more days for a conventional loan.
Private money lenders often look past issues that would ordinarily keep you from getting a traditional loan. A lack of income history, loan modification, recent short sales, foreclosures or less than perfect credit scores won't prevent you from getting the financing you need. While hard money loans are generally easy to obtain, there are several significant reasons why your request may be denied.
1. Not Enough Equity or Down Payment Amount
The most common reason why a hard money loan request will be rejected is if you, the borrower, either don't have enough equity to borrow against in a property you already own, or you don't have enough money to use as a down payment toward the purchase of your new property. Some inexperienced real estate investors assume it's easy to get a hard money lender to finance 100% of the purchase of a new property, while in reality, 25% is typically the minimum amount of equity that you are required to have invested. Without some skin in the game, odds are you will be turned down for the loan.
Some real estate "gurus" will attempt to convince you it's possible to invest in real estate without putting up any of your own money. Though this appears to be a promising option, its success hinges on convincing family and friends with money to fund your investment project or taking out credit lines with a zero percent introductory rate. This is incredibly risky and not worth the stress.
If you already own a property and are requesting a refinance or bridge loan, you must have enough equity in the property to borrow against. Choosing to purchase the property at under current market value with built-in equity does not compensate for a lack of down payment. This is because hard money lenders require you to have money of your own invested in the deal.
2. Not Enough Experience
Hard money lenders often turn down borrowers whom they consider inexperienced investors in order to avoid serious mistakes, especially those that can lead to financial collapse. If you are trying to obtain 100% loan-to-value financing, that signals your inexperience to private money lenders. Borrowers with some real estate investing experience know that lenders won't finance deals that aren't a win-win.
3. Inability to Make Monthly Payments
When considering whether or not to approve your hard money loan, the lender must determine if you, the borrower, will be able to make the monthly payments. The best way you can demonstrate your ability to do this is to have reserves of cash that will cover holding costs or sufficient income to take care of the payments.
If you don't have enough income or savings in the bank, the private money lender will likely see this as a red flag and deny you the loan. If you can't cover the monthly payments, consider partnering with someone else who has the funds to invest and is willing to take the risk.
4. Lack of an Exit Strategy
Hard money loans are generally short-term, typically with a payback period of one to three years. Because of the short timeline associated with a hard money loan, a lender may require the borrower to make a large balloon payment at the end of the agreed upon term. For a loan to be successful, there needs to be an exit strategy in place. The hard money lender will ask what your strategy is at the beginning of the loan process.
There are several common exit strategies you could consider before applying for a hard money loan. They are:
Selling the property for which you need the loan, such as a fix and flip
Selling a different property you own
Refinancing with a conventional long-term loan
Refinancing with a brand new hard money loan, such as a blanket loan
Creating a Win-Win Scenario
When providing a loan, hard money lenders want investors to be successful. This means having the money to make monthly loan payments and paying back your loan on time. You should be mindful of this when applying for a hard money loan.
If you are unable to pay back the loan by the agreed upon date, the lender may face a lot of stress, additional work and possibly a great deal of financial loss which means they will be less willing to lend to you in the future. If you have a significant amount of money to use as a down payment on the property you wish to purchase, you have equity in another property or cash reserves to use for loan repayment, you will have the best chance of obtaining your hard money loan.
If you're having difficulty coming up with the cash for a down payment, lack enough equity or are facing any of the other issues listed above, perhaps the time simply isn't right for obtaining a hard money loan. Property investing can be a very lucrative endeavor, and the more you can do to eliminate reasons for a lender to turn you down, the more likely your chances of being approved for a private money loan will become.
How a Broker Can Help
Working with a private money loan broker can get you access to a large pool of investors that you wouldn't be able to find on your own. With many private money lenders at their disposal, a broker can match you with a lender that is a perfect fit for your real estate investment project. When you're ready to explore your financing options, First Capital Trust Deeds can help.
Related Posts
When people think of hard money loans, even industry professionals, they mostly think hard money loans are...
Every month or so, we'll receive an application for a 12-month business purpose hard money loan on an investment...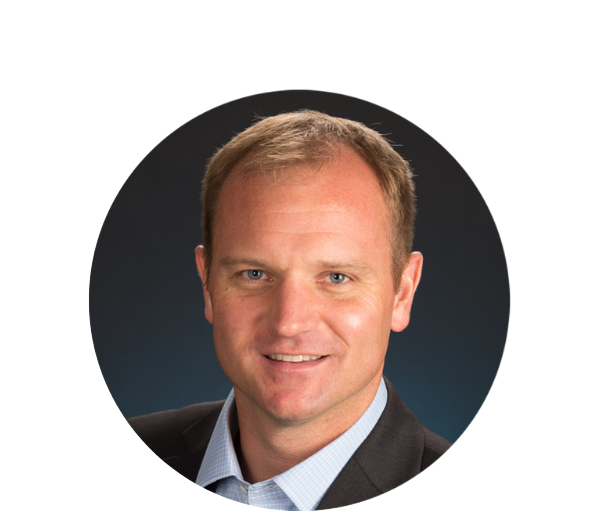 Ted Spradlin
Mar 15, 2016 2:12:18 PM